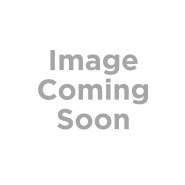 Advantages
SureFit revolutionized the Podiatric Industry with the introduction of its turnkey system in 1999. The first comprehensive solution developed exclusively for Podiatry, SureFit's Fitting system remains the industry standard for an effective therapeutic footwear program.
SureFit not only offers its own line of proprietary therapeutic footwear, but we offer other respected brands as well, such as New Balance, Rockport, Hush Puppies, Drew, and P.W. Minor. This uniquely allows SureFit to provide the widest variety of the latest styles and lasts to accommodate practically every size and shape of foot – irrespective of condition.
Furthermore, SureFit offers a wide array of orthopedic appliances and clinical supplies that can help your practice generate additional revenue. Whether it's foot and digital care products, wound care and dressings, or topicals and lotions, we provide a one-stop shop for all your Podiatry needs. This means no more dividing your orders through multiple vendors. SureFit saves your practice time and money by consolidating your orders and reducing your shipping costs.