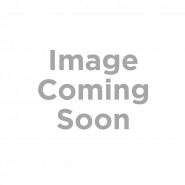 Billing Services
We understand that billing and insuring Medicare compliance are necessary tasks that can distract your practice from the vital work of caring for your patients. So why not free up valuable time and resources by taking advantage of our Medicare Resource Center? Our Medicare Claims Specialists have prepared instructions and sample claim forms to assist you in processing claims for all products available from SureFit, including DME. This and an up to date 2011 DME fee schedule are available for download below.
SureFit can help you achieve error free, 100% Medicare compliance on all submissions for our shoes and inserts. We do this by either reviewing your initial claims or filing them for you at a low flat fee per claim. Our documentation not only assures Medicare compliance, but our low cost electronic billing ensures that you receive payment fast.
Please call 800.298.6050 ext. 1 for billing assistance to set up an EDI account. Alternatively, send us an email by selecting "Request Assistance - Claims" below. One of our Claims Specialists will then contact you to schedule a time of your convenience.
Therapeutic Shoe and Insert Claim Form Preparation Instructions
Request Assistance - Claims (via email from SureFit)